Witnesses III
, watercolor on paper on panel, 12" x 16"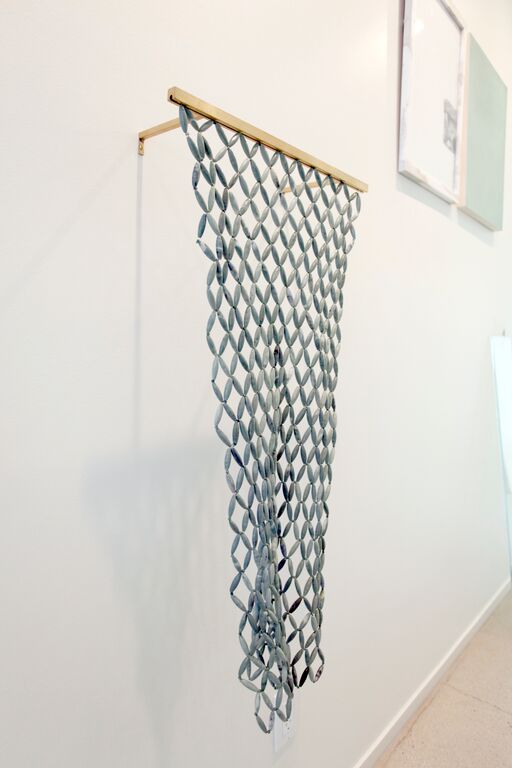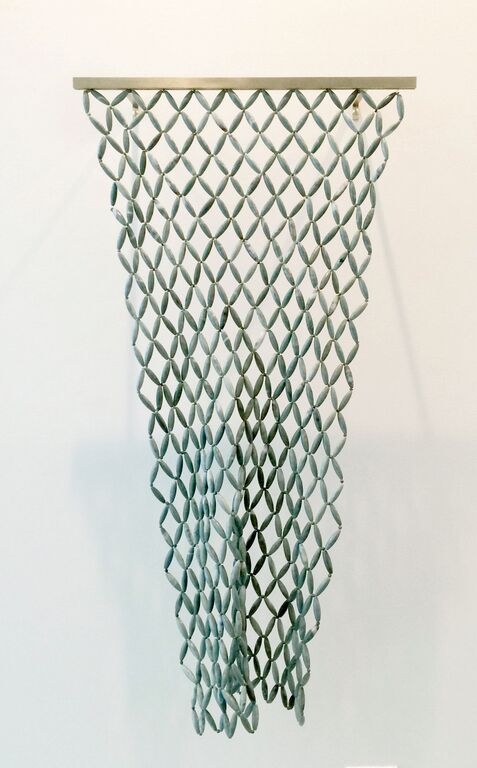 Mummy Net
, marble, African jade, brass, 24" x 40"
I Am From The Caucasus Mountains
, (diptych) graphite on paper, marble / volkonskoite on paper on panel, 20" x 34
Salon No.13
Marine Projects
Works 373 – 417, a group exhibition presenting the work of Zoe Crosher, Emma Gray, Emilie Halpern, Ariel Herwitz, Lauren Spencer King, Galia Linn, Fay Ray and Samantha Thomas.
Lauren Spencer King works in a variety of materials, making drawings and sculptures in thoughtfully connected groupings. The work, while personal in nature, becomes deeply universal, exploring the unknown on a grand scale – life, death, transcending grief, natural phenomena, the cosmos - things that are ancient, elusive, mysterious, unexplainable, unseen but felt. For this exhibition, King has made a grouping of objects including a watercolor painting, a weaving made of marble beads and a graphite drawing of a dolmen. Dolmens are ancient stone structures that were built as burial tombs. The wisest person in a community would choose to sacrifice themselves, going into the dolmen to die, with the belief that the structure would somehow hold the wisdom of their soul for future generations. The dark void of the dolmen acts as a visual and energetic vessel to hold ideas, emotions and memories, pushing the limits of what a drawing can hold.
press release